Reports also indicate that the committee has agreed that for one to qualify to be the flag-bearer, they must have an influence, must be popularity and his party the most dominant.

This automatically puts Raila Odinga at a better place considering he leads the single largest party in Kenya, ODM.

Watch NASA rally in Bomet:
kenyapoa
The National Super Alliance is in its final stages of coming up with a power sharing formula and how the presidential candidate will be picked.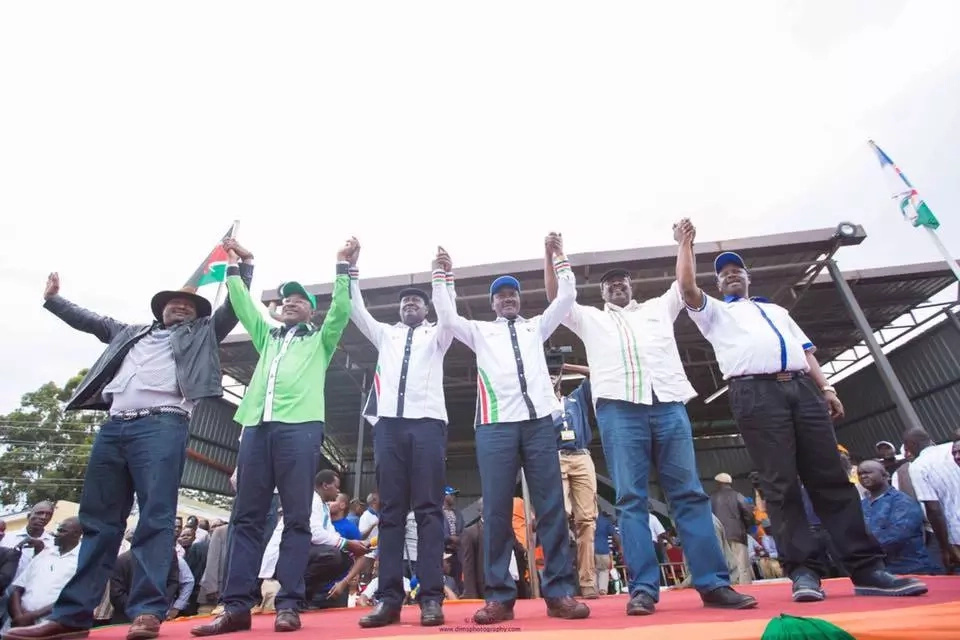 Details have emerged showing that the 12-member committee formed to draw a formula of how the coalition will work is in its final stages and has already reached a formula of how each NASA principal will be accommodated should the opposition beat Jubilee in the August 8 polls.
The NASA will create a position of Chief Minister, an equivalent of the Prime Minister for one of the two principals who will miss out on the flag-bearer and running-mate slots.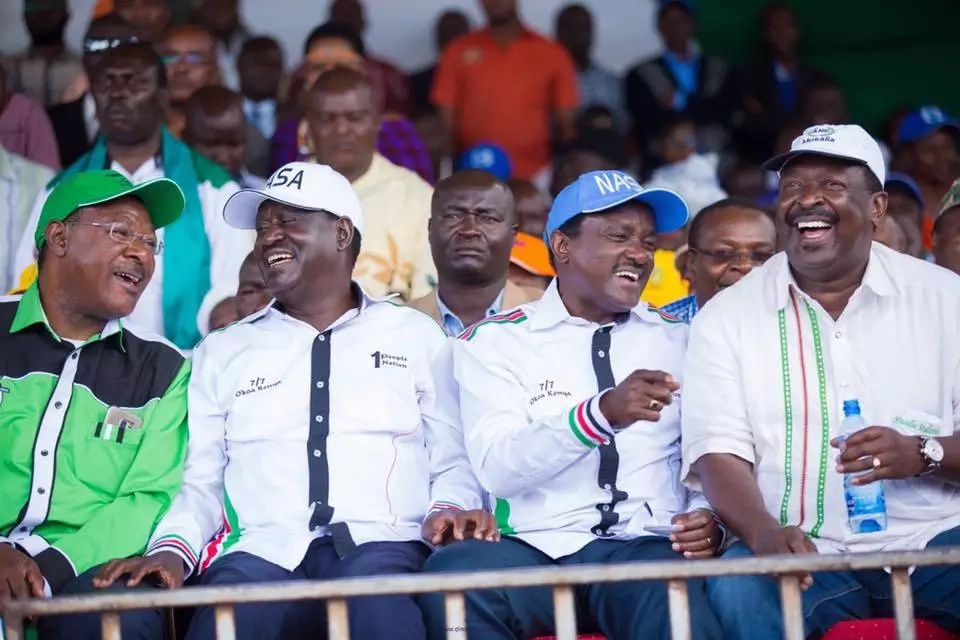 The remaining two will also be considered for Speaker and Majority Leader roles should NASA form the government.
"Apart from the presidential flag-bearer and his running mate, the remaining two principals will be given the speaker and…
View original post 164 more words